Turn Photo into Painting
This example will teach you how to turn a photo into painting in the photoshop by this tutorial. It can be used in the cartoon movie project. You can apply this effect on your favorite picture and create your own then impress your friends.
Start with a new picture; capture any picture as you want to convert into cartoon mode. I have selected a beautiful horse rider picture from the "http://www.freedigitalphotos.net/" site for the learning purpose.
Make duplicate picture layer (Ctrl + J) and apply desaturate by following this path (Image menu > Adjustment > Desaturate) or (Shift + Ctrl + U) to make black and white picture. Now apply accented filter, go Filter menu > Brush Strokes > Accented Edges and put right values in all the option.
Still selected black and white picture, change the blending mode of the layer "Normal" to "Pin Light" with reduce opacity and fill.
It's a time to apply another filter that is "Cutout", go Filter menu > Artistic > Cutout and adjust all the value.
The Cartoon picture is completed here.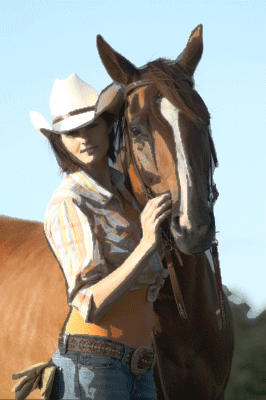 Santosh Kumar
This is santosh kumar living in New Delhi (India) and love to work as a Web & Graphic Designing. I like to create sketch, background, illustration and vector graphics. Tutorialbunch.com is a very good place where I express my creativity.